Family Research Foundations: OUR STRATEGIC PARTNERS
GEN, London, works close partnership with a number of Family Research Organizations, to take the results of our research rapidly into the clinic, with the aim of developing better treatments for rare disease patients.

Pitt Hopkins Research Foundation (PTHS) Projects

in vivo gene therapy  
In collaboration with Alysson Muotri's lab
Institute for Genomic Medicine, Rady Children's Hospital, Sanford Consortium, Ca, USA 
Project objective: To elucidate the effects of the lack of the TCF4 gene and its re-introduction on the embryonic and postnatal development of the brain cortex.
More
In collaboration with Kathrin C. Meyers' lab
Center for Gene Therapy,  Nation's Wide Hospital, Ohio, USA
‍
Dr. Meyer's lab focuses on studying disease mechanisms and finding new innovative therapeutic.
‍
We are very happy to work collaboratively with Dr. Meyer to test novel gene therapies in vivo.
More
in vivo behaviour high throughput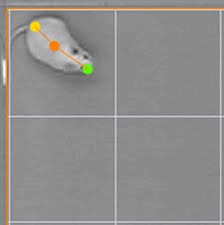 Repurposing compounds and combining strategies for rare diseases.
More
GeN Ltd
Office 7 35-37 Ludgate Hill
London, England
EC4M 7JN
‍
+442071938819

patricia.cogram@genddi.co.uk